Featured Products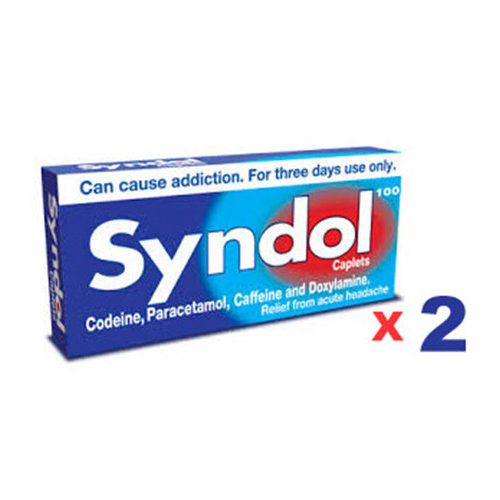 Syndol 200
£114.00
Syndol 400
£224.00
Syndol 100
£59.00
Buy Syndol Online in the UK with us
We strive to bring you all your favourite pain relief tablets to your door at reasonable prices. With over a decade of helping our customers get the pain relief that best suits their needs, we are here for you!
We stock the original Syndols (containing doxylamine) from South Africa. We sell our Syndol online in the uk along with many other products.
Our Syndols come in the following; Syndol 100s | Syndol 200s | Syndol 400s, just click the link to order your Syndols.
SYNDOL IN STOCK!
We are aware of the Syndol Shortage currently in the UK and we are happy to share that we have more than enough stock to go around. Please note that we have implemented a FREE COURIER option on all purchases of 2 or more products. While airmail is running smoothly, our Courier Parcels are arriving within only a few days.